South Dublin gets on board
I am a friend and great admirer of architect, champion hillwalker, environmentalist and author Michael Fewer, so when he invited me to his July 4 book launch of Hellfire Hill I was delighted to accept.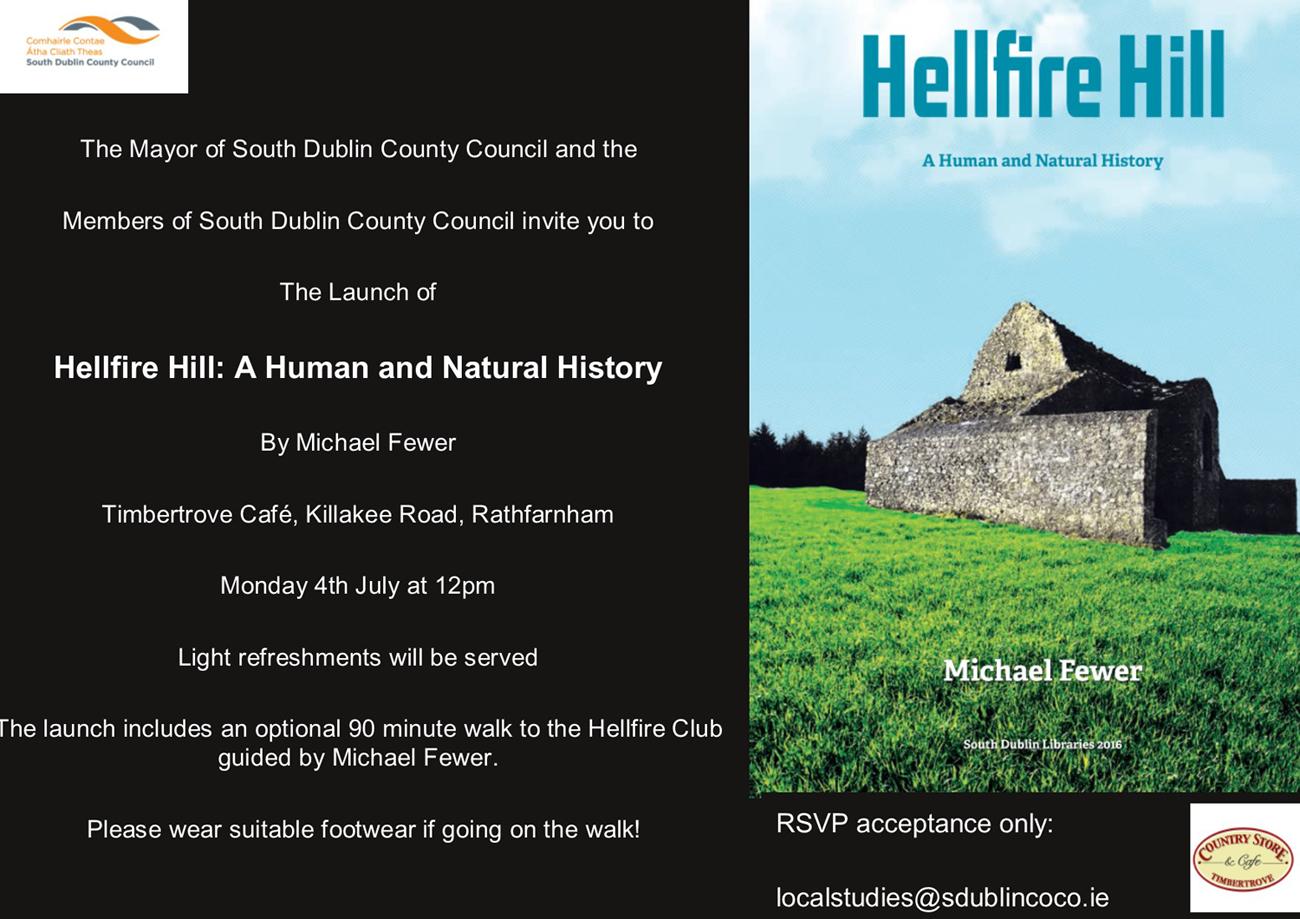 During the walk after the lively launch in Timbertrove Cafe I got chatting to Executive Librarian Ann Dunne of South Dublin Libraries and she was very interested in my magic adventure with its 1916 Easter Rising finale. So much so that three days later, she emailed this:
'We have ordered multiple copies of the book from IES today and expect to have them on our shelves within the coming weeks.'
Yippee! Another library order to add to Fingal's one.
Lovely Ann also referred me to her colleague Margaret Bentley, co-ordinator of the Children's Book Festival for South Dublin libraries, to see if I would do an author event during the Festival in October. 
Of course I will. And I am…
So thank you, Michael, for such an informative day, and for your scenic guided walk up Hellfire Hill to the Hellfire Club, and for a new chapter for my own literary endeavours. Wishing you the very best of luck with your children's nature book, Naturama, published by Gill Books and illustrated by Melissa Doran.